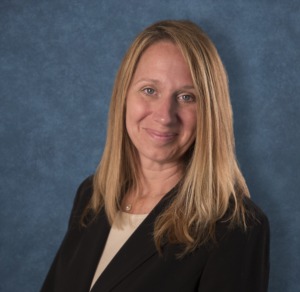 Jennifer is the proud wife and partner to her husband, Gerard (Jerry).  Jennifer is a South Jersey native, living most of her life in Winslow Township.  She is a graduate of Edgewood Regional High School (now Winslow High School) and a former EMT for Cedar Brook Ambulance Association.
Jennifer has had the privilege of raising their five children as a stay-at-home wife and mom.
In the summer of 2017, Jennifer became a licensed REALTOR and to be an integral part of The McManus Team while doing customer care.  In 2020, her role expanded to include working as a buyers' agent.  Jennifer loves having the privilege to be a part of someone's future.  She loves to share in the excitement with their clients when an offer is accepted on their new home as well as working through the next steps in their lives as the next chapter page is turning.  The seeds that continue to blossom have been gifts for Jennifer to experience with her clients.
Jerry and Jen have been married for 23 years and give their time and energy for other people as they are often placed in people's lives at the "right time".  Their own home has become a haven for many people whether needing a good meal, a place to rest their head or just hearts to listen in time of joy or sorrow.  Jennifer taks that same heart she has with her family and friends to their clients.